WHY GOMEDICS
GO WITH CARE. GO WITH GOMEDICS!
ACCESSING OUR TRANSFER SERVICE IS EASY!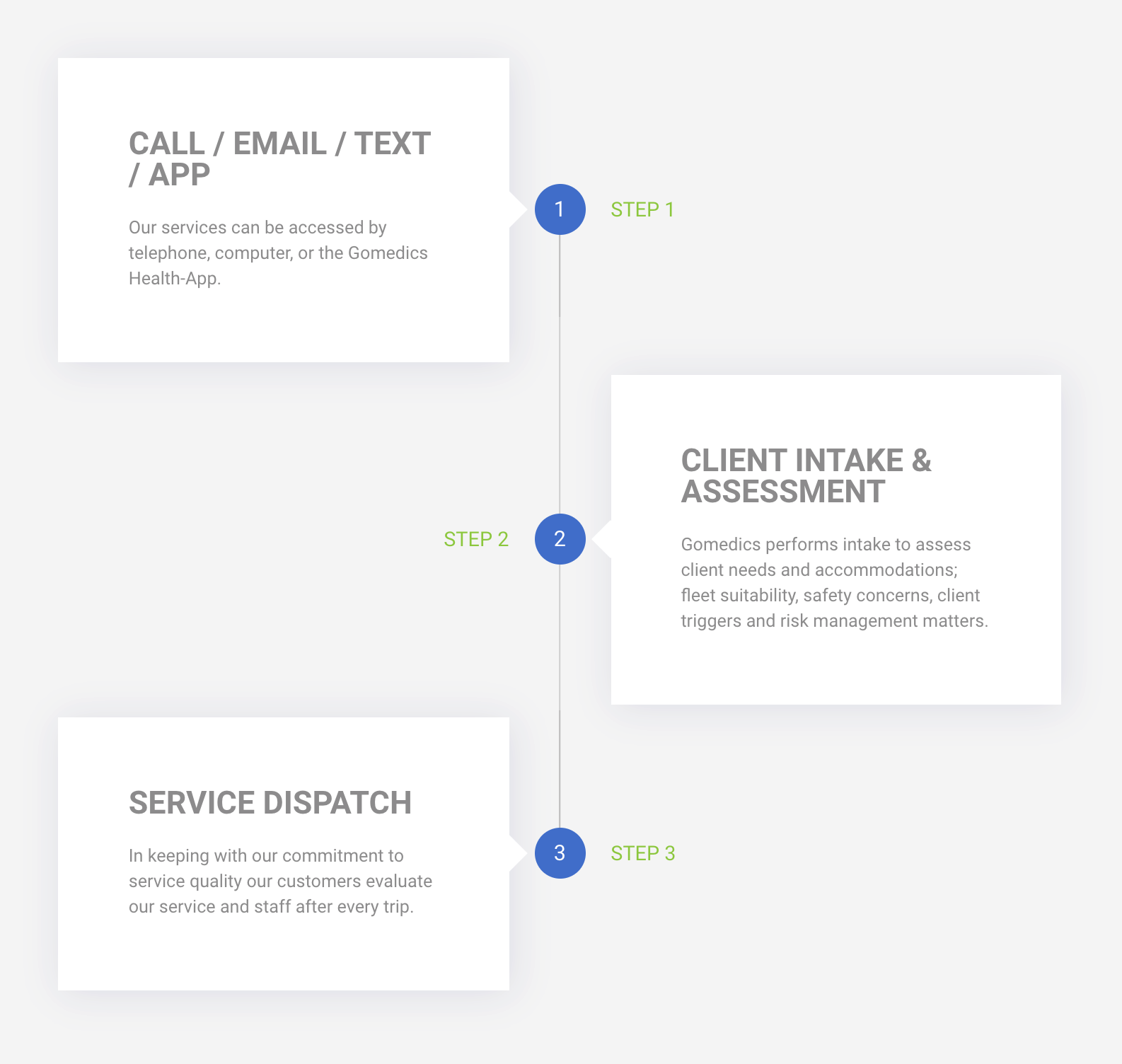 GO WITH CARE. GO WITH GOMEDICS.

We are trained to transport frail, vulnerable and complex clients, including people with disabilities, mental and cognitive impairments.

With consent, we may partner with the clients and their health care team to provide a Physician's Report for caregivers, families or the health care decision
makers.

The readiness of our staff is important. From your first call, our client centered approach makes the difference for a
great client experience.

With patient safety and risk management at the centre of everything we do, our staff are certified health care professionals with continuous training to meet the changing needs of health care clients.
We are more than your driver we are health care professionals!
Clinicians and caregivers, need not accompany clients to their appointments, we do!
We are your medical chaperones.
Go with care. Go with Gomedics.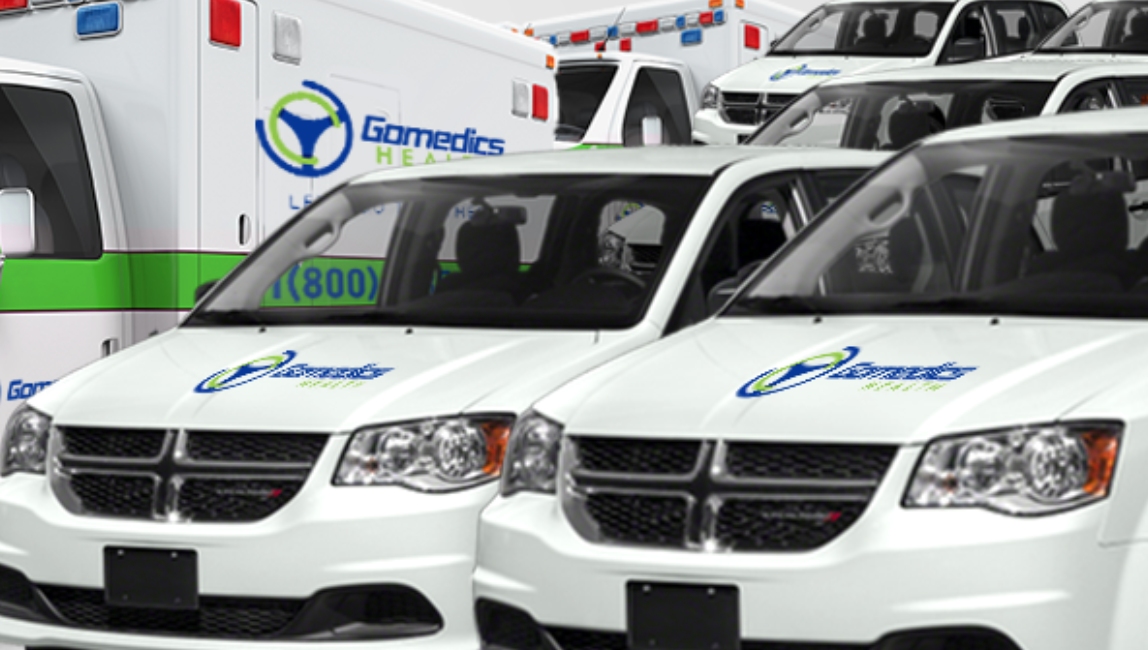 GO WITH CARE. GO WITH GOMEDICS!
  1-416-941-2424
Toll-free: 1-(888) 992-7006
  info@gomedics.ca
GO WITH CARE. GO WITH GOMEDICS!
  1-416-941-2424
Toll-free: 1-(888) 942-7006
  info@gomedics.ca